When it's come to vlogging first of all we'll have to check the size,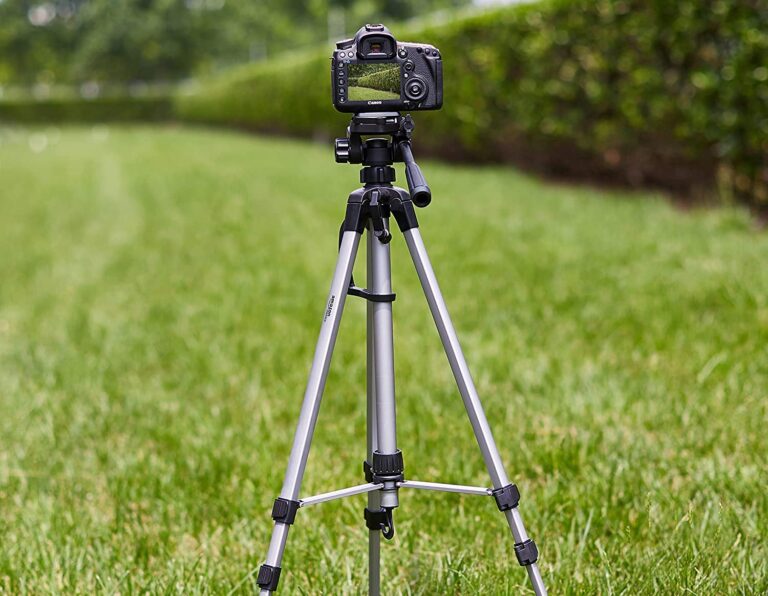 weight, adjustability along with the material quality and tilting ability.
All of there's requirements were fulfilled in the Amazon Basic Lightweight tripod.
The reason it's a great budget tripod for vlogging is that it's affordable, has decent height, and is lightweight means fits easily in a backpack for outdoor shoots or traveling bags. It's made of high-grade aluminum and has a simple design that is very easy to use even for beginners that lets you do most of the work yourself. Tripod also offers adjustable-height legs and rubber feet with locks that help easily extend to reach greater heights, and it can hold video cameras, digital cameras, GoPro devices, and smartphones. To work on mobile just have to add the extra U-shaped mobile holder also know as a phone Mount Adapter.
It's not the cheapest tripod for vlogging but if you are looking for one that is sturdy and has a lot of good features then AmazonBasics is the way to go.
The Best and must need a feature in vlogging tripod is a ball head that allows tilting it 360 degrees, letting you do really intricate shots also makes it easy to attach or remove your camera or smartphone.
Pros
Easily fit in your car, backpack, or boat.
Easily change the angle of view.
Carying bag is included in pagkage.
Cons
Not suitable to use while walking.
No flexibility in legs as per bending.